JOINT FX FIGHTS INFLAMMATION,
THE ROOT CAUSE OF JOINT PAIN.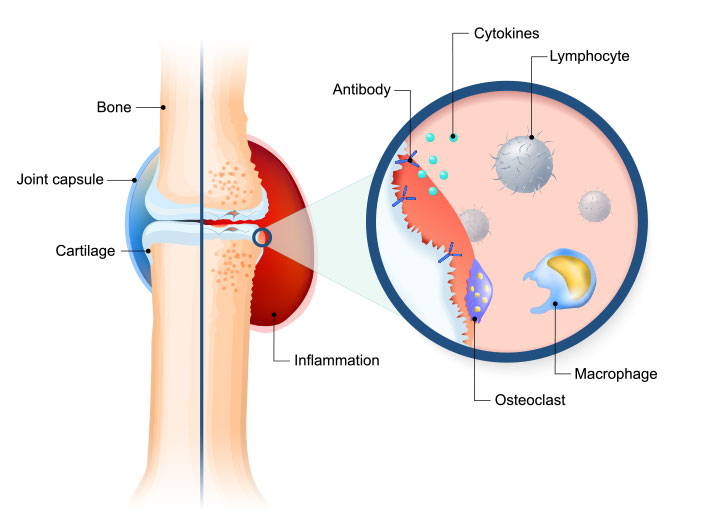 Pictured above: The inflammatory response going to work.
An acute injury or age-related degeneration can trigger an inflammatory response from the body's immune system. This inflammatory response is how your body recognises and defends itself against invasions from foreign proteins, viruses, bacteria or toxins. Ideally, the inflammation should only last for as long as the infection exists. If the problem cannot be fixed, the inflammation continues which then causes further inflammation, creating a vicious circle that can cause severe pain and result in damage to your joints and the surrounding tissue.
Joint Fx combines all the right nutrients and minerals into one little capsule to fight inflammation, and help repair tissue and nourish your joints, naturally, so you can get going again.